Outpouring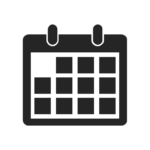 Services:     
Thursday June 7 @ 2pm and 7pm
Friday June 8 @ 9:30am, 2pm, & 7pm
Saturday June 9 @ 9:30am
Location:    
Zion Hill Church
312 Hunter Street
Pineville, La. 71360

Live Stream
If you are not able to attend the Louisiana Outpouring, then you can catch it live by clicking HERE during the service times.

  Registration
This year we will be registering everyone who will attend the Louisiana Outpouring Conference
June 7-9
. However, we bring you some great news! You can register early by clicking
HERE
or go to
Eventbrite
and search for Louisiana Outpouring. Everyone who registers will be given a bracelet at the door to be worn for the duration of the conference. Pastors, please forward this information to your congregation so we can register as many people as early as possible, we greatly appreciate you!
Hotels
If you are traveling from out of town, then you can call one of the hotels listed below and let them know you will be attending the Louisiana Outpouring for special rates! The Conference will be held at Zion Hill, 312 Hunter St, Pineville LA 71360. The hotels are listed with closest first:
Holiday Inn (Alexandria Downtown 1.0 miles)
701 4th St
Alexandria, LA 71301
318.541.8333
Country Inn & Suites (Pineville 4.0 miles)
2727 Hwy 165
Pineville, LA 71360
318.641.8332
Sleep Inn & Suites (Pineville 4.1 miles)
3411 Hwy 165
Pineville, LA 71360
623.207.7519
Comfort Inn (Alexandria 4.9 miles)
2001 North Bolton Ave
Alexandria, LA 71303
318.484.9155
Candlewood Suites (Alexandria 4.3 miles)
2344 N. MacArthur Dr.
Alexandria, LA 71303
318.427.9020
We are excited to see you this year and look forward to seeing God move in your life, in your family, and in your congregation! To see lives restored and empowered to walk in the Spirit with One heart, One mind, and One accord manifesting the Kingdom of God to the four corners of the earth until His glory covers the earth as the waters cover the sea! Amen.