The speakers for the 2019 Outpouring Conference are Samuel Rodriguez, Josh Carter, and David Remedios. Get ready to encounter His Passion, His Power, and His Promise!
.  .  .  Spread the word!
Thank you for your prayers and continued support to the work God is doing in and through this ministry! May the Lord bless, and keep you, may He cause His face to shine upon you and give you peace!
This year we will be mailing all 2019 Outpouring Conference CD and DVD purchases.

Live Stream
If you are not able to attend the Outpouring Conference, then you can catch it live by clicking HERE during the service times.
We are excited to see you this year and look forward to seeing God move in your life, in your family, and in your congregation! To see lives restored and empowered to walk in the Spirit with One heart, One mind, and One accord manifesting the Kingdom of God to the four corners of the earth until His glory covers the earth as the waters cover the sea! Amen.
Outpouring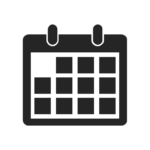 Services:     
June 6, 2:00pm & 7:00pm
June 7, 9:30am, 2:00pm, & 7:00pm
June 8, 9:30am
Location:    
Trinity Christian Center
3810 Highway 112
Forest Hill, LA 71430

  Registration
Everyone who will be attending, or serving at, the Outpouring Conference
June 6-8 will be required to register
. You can register early by clicking
HERE
or go to
Eventbrite
and search for Outpouring Conference. Early registration is $45 ending May 22nd at midnight. Late registration is $55 beginning May 23rd. Everyone will be given a bracelet at the door to be worn for the duration of the conference. Pastors, please forward this information to your congregation so we can register as many people as early as possible, we greatly appreciate you! For the safety of everyone attending, no backpacks or strollers are allowed. No childcare provided. There is a $15 administration fee for refund requests. Thank you so much for your patience and cooperation!
Hotels
Below is a list of hotels for those who are traveling from out of town. The Conference will be held at Trinity Christian Center, 3810 Highway 112, Forest Hill LA 71430. The hotels are listed with closest first. We also included an Airbnb link below as another option.
TownePlace Suites (Alexandria 19.2 miles) Price: $109/night
3810 Alexandria Mall Dr
Alexandria, LA 71301
318.619.8420
Courtyard by Marriot (Alexandria 19.3 miles) Price: $89/night
3830 Alexandria Mall Dr.
Alexandria, LA 71301
318.445.2415
Home 2 Suites (Alexandria 19.4 miles) Price: $89/night
3800 Alexandria Mall Dr
Alexandria, LA 71301
318.704.6450
Comfort Inn (Alexandria 23.5 miles)
2001 North Bolton Ave
Alexandria, LA 71303
318.484.9155
Candlewood Suites (Alexandria 23.5 miles)
2344 N. MacArthur Dr.
Alexandria, LA 71303
318.427.9020
Best Western (Alexandria 23.7 miles) Price: $89/night
2720 N. MacArthur Dr.
Alexandria, LA 71303
318.445.5530
Sleep Inn & Suites (Pineville 25.6 miles) Price: $99/night
3411 Hwy 165
Pineville, LA 71360
623.207.7519
Country Inn & Suites (Pineville 25.7 miles) Price: $84/night
2727 Hwy 165
Pineville, LA 71360
318.641.8332
Hampton Inn (Alexandria 26.5 miles)
6124 W Calhoun Dr
Alexandria, LA 71303
318.445.4449